Shadow Analysis & Structure Design for Solar Power Plant
Importance of shadow analysis and structure design in solar power plants: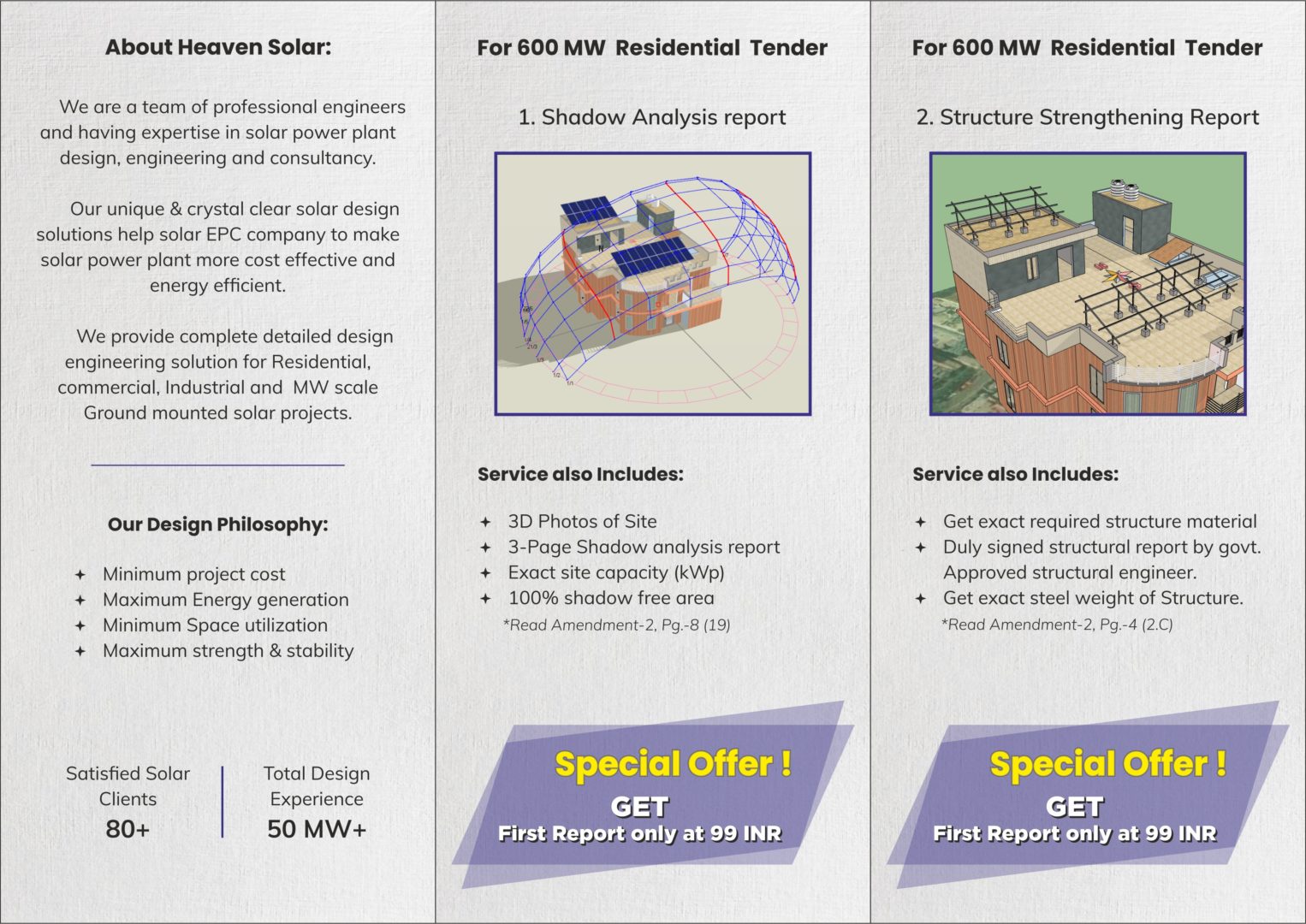 Shadow Analysis Report
Solar power plants must be in a 100% shadow-free area to get optimum generation. So while designing the solar power plant, we need to consider the sun position throughout the year and our site location azimuth.
To make site 100% shadow-free, one should do shadow analysis on 22nd December and 21st June for a given location. If the site is shadow-free on these days, then shadow won't be cast on panels in an entire year because these days are the shortest and longest days respectively.
While making the 3D model, we should also consider the height of the solar power plant and azimuth of the project as well.
So the shadow analysis report must cover the above parameters. To know more click here.
Structure Design and Strengthening Reports
The structure design is an essential part of the solar power plant design. Well design structure can sustain in heavy wind stroams (150 KMPH)
It's important while designing the structure; one should consult a structural engineer. The well-designed structure can help to optimize project cost and to achieve the maximum strength.
Steps of Design
To know more about shadow analysis & structure design