Challenges Faced By Solar EPC & How Heaven Designs Can Help…
Indian solar sector dispensed huge opportunity for EPC contractors over the last couple of years. However, the Indian Solar EPC industry often encounters with some set challenges – with some on account of changing dynamics of market, while the others are due to side cooperation hurdles. Solar industry is growing rapidly; with each passing day new players in the market are being introduced. Resulting in a much intensely competitive market where margins are drying. It becomes crucial for solar EPC to fill all the gaps where productiveness and efficiency are highly affected.
If You Want Different Results, You Have to Try Different Approaches. – Albert Einstein
There are various challenges faced by the Solar EPC Industry. We have identified some challenges which demands immediate attention and solution for better results. Heaven Designs with its out of the box solar design, engineering and solar consultancy services helps in managing your end to end processes.
1. Project Planning and Tracking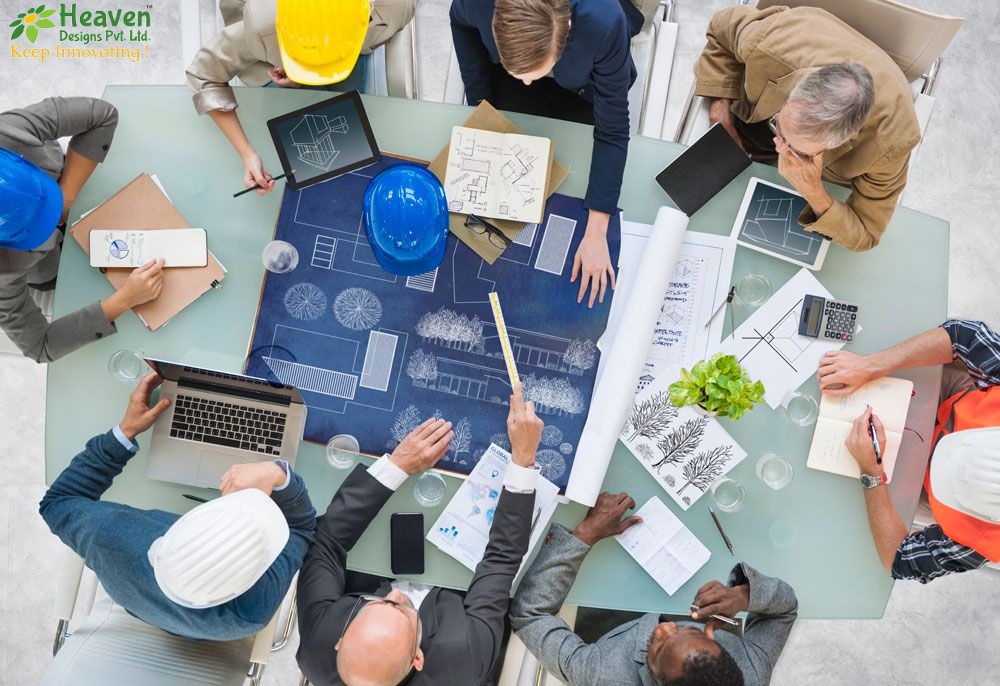 Failing to plan a solar project is a planning to fail. Planning with the right tool and the right team can reduce your efforts significantly, prior to as well as during project execution so that you can eliminate potential risks at an early stage. Heaven Designs solar engineering consultants provides you the complete 3D solar structure design with real time tracking of your projects via our mobile app. We provide crucial information regarding solar system design, essential for project execution as per the site survey data which helps you in making right decision at right time. Our team of professionals helps you in reducing any avoidable delay and also ensures efficient allocation of your resources.
2. Solar Designing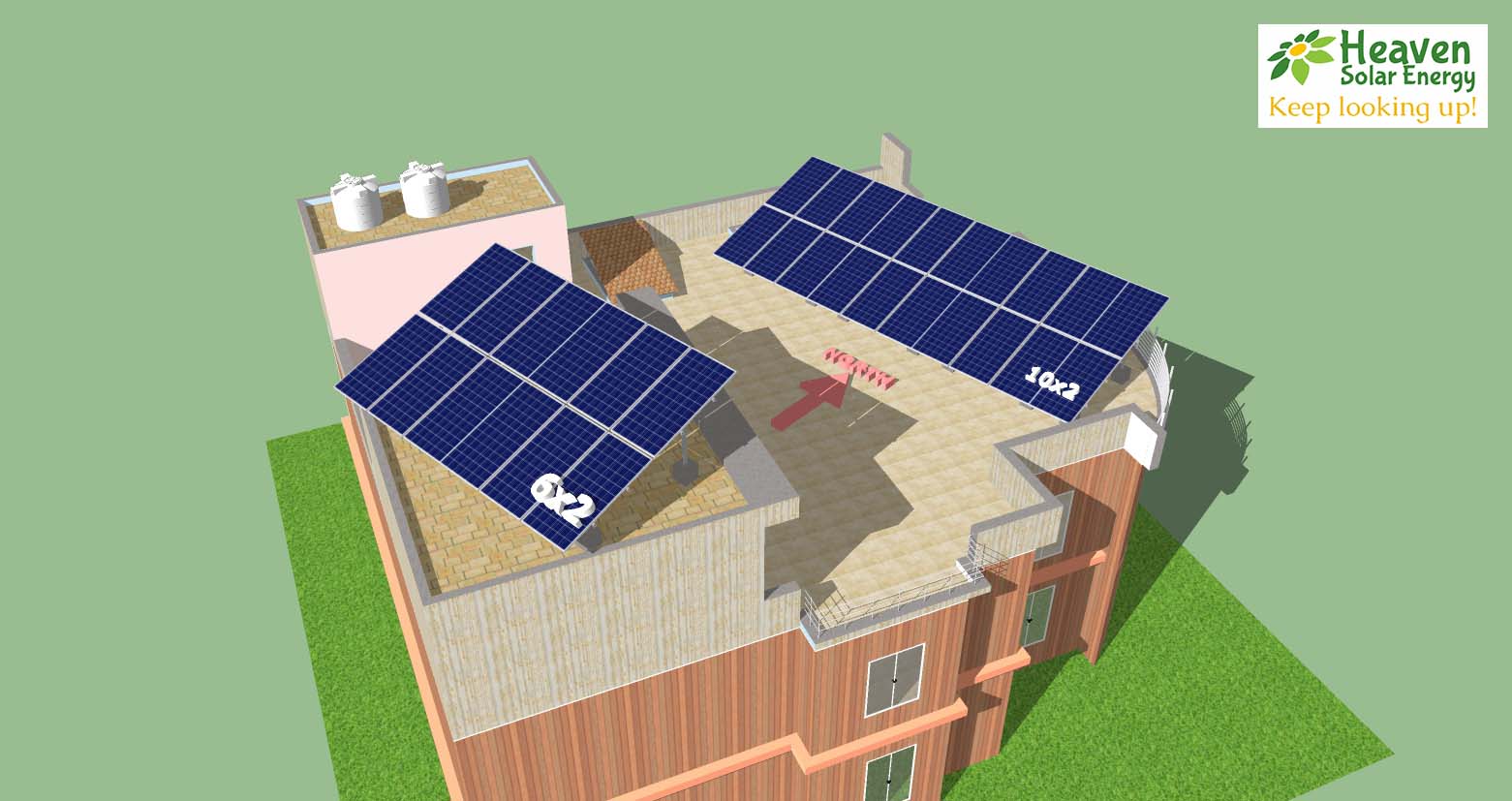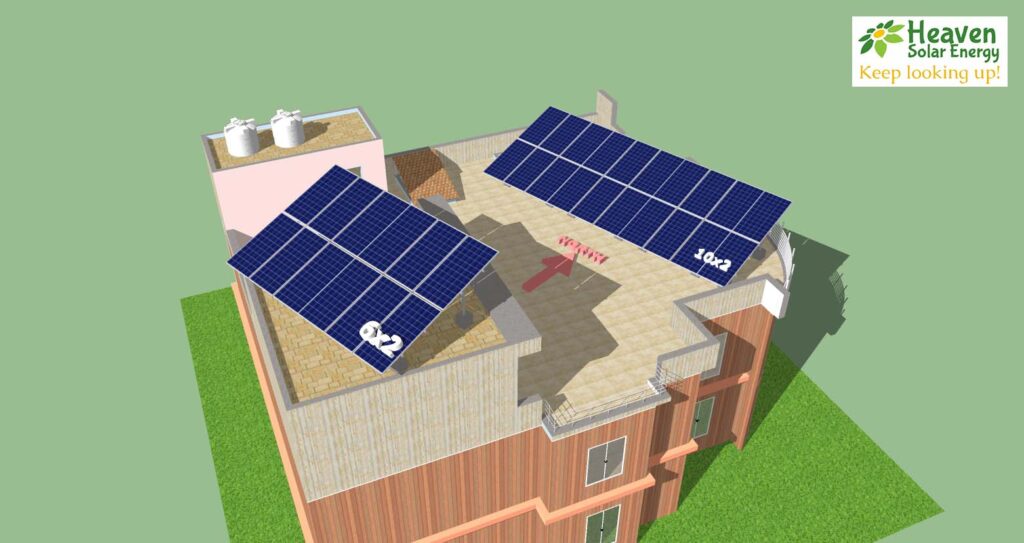 Designing is the seed of any solar project which if not sown well, would not yield to its fullest. This is where most of the EPC companies suffer the most by collaborating with the amateurs for designing their solar projects. We at Heaven Designs recognize that every solar pv design is different and has its own unique set of needs. Unfortunately, many solar designing companies don't take the distinct phenomenon into account and the result is depressing for EPC companies. At Heaven Designs, we want to be certain that your system design, whether off grid or on grid solar system design is sustainable as well as meets your energy needs for years to come. Our expertise in solar structure design allows us to analyse your electric usage, watts requirements, and provide effective energy-saving solutions.
3. Converting Leads Into Customers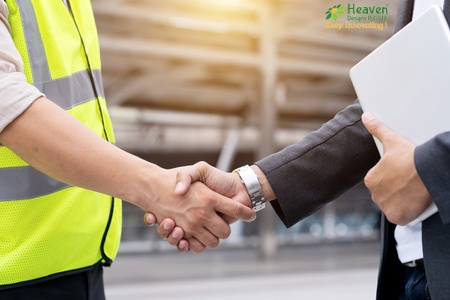 Is a verbal explanation of such intense and lengthy solar projects efficient enough to convert your lead?
In such a cut-throat competitive world of technicality, it doesn't sound convincing enough. That's where most of the EPC companies find hard to persuade and convert their potential customers. We at Heaven Designs have invented a Solar Pre-Design concept which helps in increasing your lead conversion ratio. Under this concept, we provide a pre-design (a combination of critical analysis, drawings, video, and reports) to work out before you provide a solar design or a proposal to the customer.
What Are The Benefits?
-Magnificent video (3D walkthrough video) presentation helps customers in effectively visualizing the entire project.
-Deliver exact 100% shadow-free capacity of site with advance shadow analysis report.
-Forecasting accurate energy generation to effectively calculate the exact ROI with the PVsyst software report.
-Aids in finding out how much steel will be required to execute the project.
-Helps to quote the best price to your customers as you already know the weight of steel.
-Helps to find per sq. ft. weight on the tin shed / RCC roof.

4. Collaboration With On-Site Team
In today's world, tedious paperwork and WhatsApp is our traditional and primary approach to collaborate. Passing any new information regarding the solar designing to site-in charge is very difficult and time consuming. That's where Heaven Designs Mobile App 'Solar Design Solution' (a friendly interface that allows solar EPCs to effectively track and manage all their solar design projects through this mobile app or web based portal) becomes very handy.
How to use mobile app?
1: Log in to app
2: Create Project and Select requirement
3: Get Dedicated solar design engineer
4: Download your Solar Project design files
So, these were the prime and crucial challenges faced by most Solar EPC Companies and we hope that we were able to picture the right image of the right solutions for your solar business.
Register On Our Online Design Portal:
To grow your solar business effectively, we have developed online software, where you can create, monitor & track your design project any time.
Follow These Simple Steps-
-Site visit form included and mobile-friendly portal
-Track each project design on the dashboard
-Add your team and provide them user ID and password
-Upload site visit data or project name
-Download complete design in one go- https://app.heavendesigns.in
Download Our Official Mobile Application 'Solar Design Solution' & Get Your Solar Projects In Your Hand.
Android App:
IOS App:
Connect With Us:
Website:
Email:
Follow Us On: