How Heaven Designs Can Help You In Grow Your Solar EPC Business?
The growing need for new and easy to harvest energy resources and shifting our main reliance from fossil fuels as energy resources to the eco-friendly power sources has raised the demand for solar energy powered equipment to take over. India has great potential for solar energy generation due to the demographic advantages. The nearing equator geographical location of the Indian subcontinent ensures all year guarantee for solar energy generation. Starting a solar business in India is a highly lucrative opportunity for budding Indian entrepreneurs.
Let Solar Sell Itself
Going solar is an idea which is the future source of energy. It's great for the environment, it helps your potential customers save money, and for those who are going for solar leases or PPAs, and the up-front investment can be quite nominal. With all these advantages still it becomes difficult to crack a solar project. Reasons can be any but solutions is what one should go for. Heaven Designs brings to you the ideal ways of cracking a solar project deal, which are as follows-

Solar Pre-Designs-Solar pre-design serves as a boon for EPCs who are eager to convert leads into business. It's a combination of highly critical analysis, solar designs, engineering drawings, video, and reports. In this cut-throat competitive market, it becomes very difficult to convince and satisfy your potential customer to shake hands with you. In order to make them, we have created the stated concept that helps your customer in visualizing the solar project before it is started.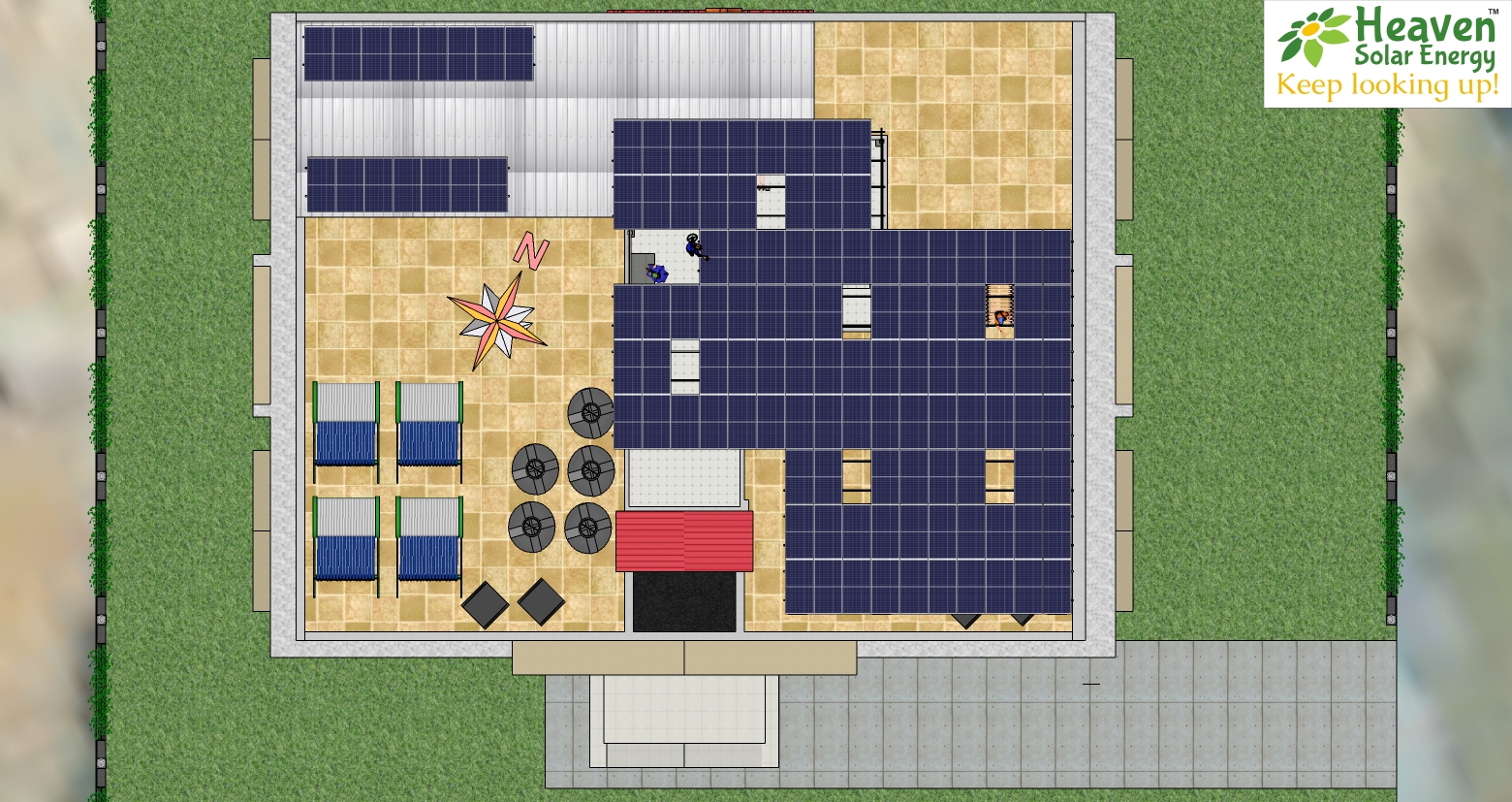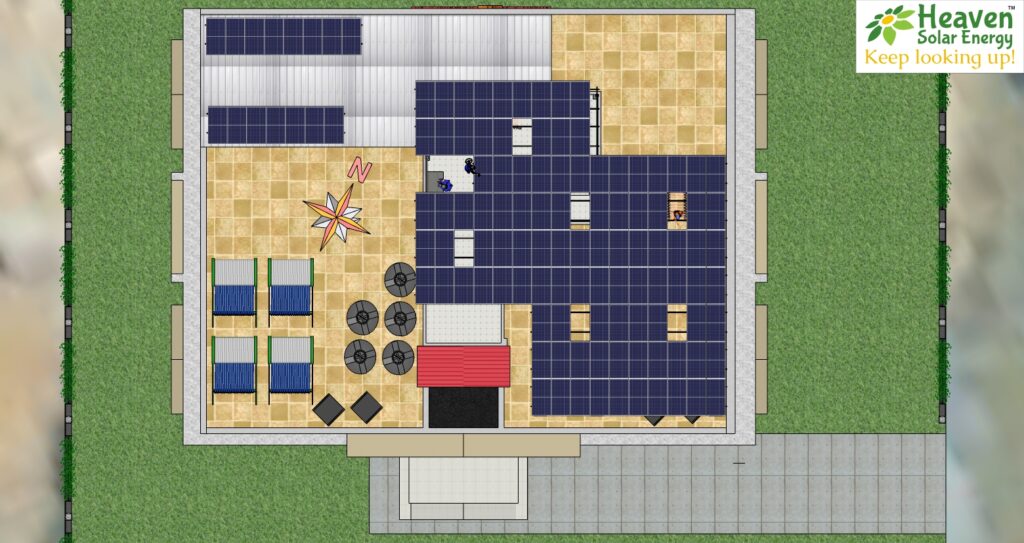 What We Provide In Pre-Designs?
-Impressive 3D walkthrough video presentation that helps your customers to easily visualize the entire solar system design for the project.
-Advance shadow analysis to make your customer understand that his solar structure design would be 100% shadow free.
-PVsystsoftware report that helps in forecasting energy generation and the exact ROI.
-Get required steel weight for the structure of solar pv design to effectively quote your customer.
-Get the exact per sq.ft. weight on the tin shed / RCC roof.
– Impress your customer with unique and convincing presentation.
What's The Price?
Our Solar Pre-design price is very nominal (<0.1% of the project cost).
Less Cost- More Power Generation- Sounds impossible though, but we at Heaven Designs work on the motto of turning the table for impossible tasks. Firstly, any loop hole in the site survey data can cause a heavy cost burden on you, our highly experienced team of solar engineering consultants dive deep into the site survey data and suggest the amendments if any to the EPC team regarding any loop in the survey data. Secondly, after getting the engineering report, Heaven Designs' solar structure designing team starts their work by creating impeccable solar structure designs that provides-
-100% Shadow Free Solar Structure.
-Complete Wind Analysis Report.
-STAAD Pro Report For Structure Strength.
-Ground Mounted Structure Design As Per Contour Mapping & Soil Test Report.
-Detailed Fabrication Drawings.
-Our solar structure design stands tall on stability, durability and cost.
Thirdly, our solar designing team works on the parameters of creating such solar design whether rooftop or on grid solar system design that generates maximum energy with cost optimization.
Every solar project differs on the basis of requirements and needs technical proficiency to maintain a balance between performance, power generation and cost. With maximising energy yield and minimising project cost being the focal point, various factors such as land terrain, plant layout, technology and system configuration plays an important role. Commercial, industrial, and agricultural solar EPCs and developers trust Heaven Designsas we deliver complete plan sets that ensure code compliance, decrease labour and material costs, and maintain project timelines.
Our Typical Solar Designing Includes-
Project Description
Construction Notes
Governing Codes
Site Plan
PV Layout
Mounting &Racking Methods
Electrical Details
Three-Line Electrical Diagram
Electrical Calculations
Parts List And Required Safety Placards
Data Sheets For Modules, Inverters, Racking, Mounting
Roof Panel Layout
Utility Information
Shading Analysis
Performance Estimates
Estimated Bill Of Materials (BOM)


At the last, we would like to say that starting a solar EPC business or any other business is very easy, but maintaining a pace of growth depends upon the selections you make for the minor as well as major solar projects. Heaven Designs is always there as the first and last resort for your solar business.
Register On Our Online Design Portal:
To grow your solar business effectively, we have developed online software, where you can create, monitor & track your design project any time.
Follow These Simple Steps-
-Site visit form included and mobile-friendly portal
-Track each project design on the dashboard
-You can also Add your team and provide them the user ID and password
-Upload site visit data or project name
-Download complete design in one go- https://app.heavendesigns.in
Download Our Official Mobile Application 'Solar Design Solution' & Get Your Solar Projects In Your Hand.
Android App:
IOS App:
Connect With Us:
Website: www.HeavenDesigns.in
Email: Service@heavendesigns.in
Facebook: https://www.facebook.com/heavensolar
YouTube: https://www.youtube.com/channel/UCOJRMpddwZ2bW11WfqNNlrQ
LinkedIn: https://www.linkedin.com/company/heaven-solar-energy/
Instagram: https://www.instagram.com/heavensolar_design/